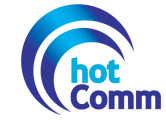 FAQ - ZoneAlarm Pro Screens
Document number: faqZAproSCR-01
Copyright (c) 2001-2003 1stWorks Corporation. All rights reserved.
---

Zone Alarm Pro screenshots
Set to Medium
Allow hotComm.exe
Pass Visited Site (Referer)

Return to Zone Alarm FAQ.


---
Set to Medium
Set Zone Alarm to Medium.


Top
---
Allow hotComm.exe
Manually add hotComm as an allowed program.


Top
---
Pass Visited Sites (Referer)
The following are screenshots taken with Zone Alarm Pro, to allow information about the visited site (referer) to be sent.:


Top