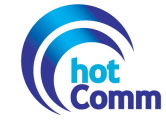 FAQ for IM-Live Callers
Document number: imfaq.10000.06
Copyright (c) 2001-2002 1stWorks Corporation. All rights reserved.
---
This FAQ contains questions and answers for people who click the IM-Live buttons and links. If you have additional questions, please send them to us at IM-Live Support.
---
Questions
What is IM-Live?
What browsers work with IM-Live?
How do I configure my browser to enable Java properly?
Where can I get Sun Java?
---
Answers
What is IM-Live?
An IM-Live button or link opens a web page that runs a Java applet that contacts a live person for immediate chat. You might click an IM-Live button on a web page to ask questions about products you see, to get technical support, or just to get more information.
Because IM-Live is a Java applet, there is nothing for you to install. Just click.
The person you chat with is running hotComm. IM-Live is a feature of hotComm. For more information about hotComm, see www.hotcomm.com.
Top
---
What browsers work with IM-Live?
IM-Live works with :
Netscape 3.0 or higher
Internet Explorer 4.0 or higher.
Because IM-Live runs a Java applet, the browser must be set to enable Java.
Note: the browser must support Java 1.1 or higher, which the browsers listed above do.
Top
---
How do I configure my browser to enable Java properly?
To enable Java in Netscape 4.0 (Communicator) follow these steps:
Select "Edit" from your menu bar.
Select "Preferences" then click "Advanced."
Check the boxes next to "Enable Java" and "Enable JavaScript."
Click "OK."
To enable Java in Internet Explorer 4.0, do the following:
Select "View" from your menu bar.
Select "Internet Options," then click on the Security tab.
For the Internet Zone, select "Custom" and click on "Settings."
Scroll to the bottom of the Custom Settings list.
Under Scripting, set "Active scripting and Scripting of Java Applets" to either "Enable" or "Prompt."
Click "OK" to return to Security Settings, then click "Apply" and "OK."
Top
---
Where do I get Sun Java?
If your computer does not have Microsoft Virtual Machine, you may need to download and install the Java client from Sun. Click the GetJava button to download from the Sun website now.

Java and the Java Coffee Cup Logo are trademarks or registered trademarks of Sun Microsystems, Inc. in the U.S. and other countries.
Top