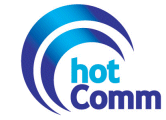 Firewalls: Cayman Router
Document number: caymanfaq.2003
Copyright (c) 2001-2003 1stWorks Corporation. All rights reserved.
---
How do I configure hotComm and a Cayman router?
In your Cayman router, create a NAT pinhole for the port required by hotComm, and assign the incoming connections to the computer that runs hotComm. If you have multiple computers running hotComm behind the router, create a separate NAT pinhole for each computer. Assign a static internal IP address to each of these computers, so that the incoming connections go to the correct computer. Assign a hotComm startup icon parameter to each computer so it uses the correct port.
Note: currently (Oct. 5, 2001), the Cayman DSL router does not support sending Internet requests out and in again. This affects internal testing of IM-Live and ezPeer. It does not affect internal hotComm-to-hotComm connections or any connection between internal and external computers. You won't be able to test your own IM-Live and ezPeer addresses from inside the router. Ask someone outside the router to test your IM-Live and ezPeer addresses for you.
If you plan to use IM-Live and ezPeer for internal communications, you can use the internal IP addresses of the computers instead of the IM-Live and ezPeer addresses. For IM-Live, use: http://internal_ip:http_port/im-live/ and for ezPeer, use: http://internal_ip:http_port, where internal_ip is the internal IP address of the computer you want to connect with, and http_port is the incoming HTTP port assigned to that computer (such as 8080, 8081, etc.).
---
Top